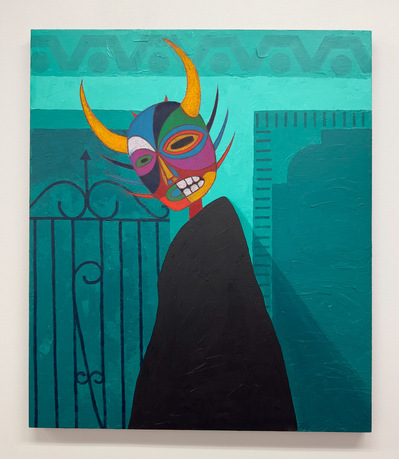 Take Me Home
Acrylic paint, oil pastel and charcoal on wooden panel
36" × 42"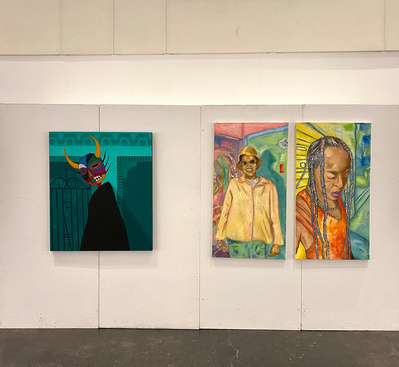 ALMEDA: Up to the Sky Exhibition
Up to the Sky was on exhibition from February 1st to the 10th in the Great Hall, 100 McCaul St.
This exhibition featured artwork from the perspective/experiences of the Black student body at OCAD U. With strong influence from the "Black is Beautiful" movement of the 80s; ALMEDA's exhibition focused on the beauty of individual truths. Our truth is what we say to ourselves when our social mask is off. How does the world perceive our physical attributes such as hair, culture and how do we internalize those experiences?
ALMEDA is a collective at OCAD U for Black students to engage and connect with each other about artistic ideas and opportunities, learn from one another and foster a sense of community.